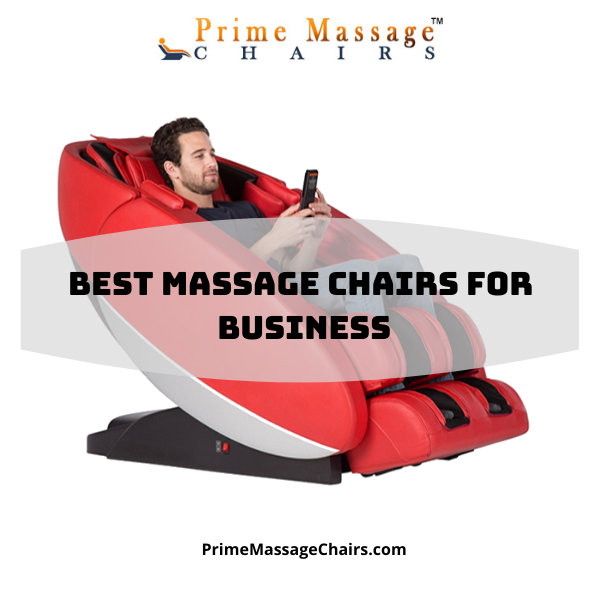 Best Massage Chairs for Business
Do you have a business where customers have to wait before being served? If so, a massage chair for your business can be ideal. With all things being equal between you and your competitors, having a massage chair that your customers can use and benefit from may just be the deciding factor to bring more business your way.
If you're looking for the best massage chairs for business you're in the right place as we have several to choose from.
Massage Chairs for Business Use
We offer brands such as Osaki, Human Touch, JPMedics, Titan, & Luraco that have optional commercial warranties for some of their massage chairs.
Think about it. If your clientele is more relaxed and satisfied when they leave your place of business, how likely are they to recommend you? It really goes without saying but the likelihood of recommendation goes through the roof when you have something special to offer customers while they wait.
We've all been there, stuck waiting on whatever service we need or want. It's never really been the highlight of anyone's day... but it can be now.
The typical waiting room has tables, chairs, magazines and maybe a television. Boring. There is a very high probability that this is the setup you have right now and may be why you're looking for massage chairs for your business.
Let's take a look at 2 hypothetical situations:
Patient A goes in for a checkup at her local doctor's office. She sits in the waiting room for 30 minutes reading a magazine trying to find a constructive way to pass the time and she's growing impatient.
Patient B goes into his local doctor for a checkup, but instead of flipping through some old magazine he enjoys a refreshing massage that really hits the spot.
There's a good chance that by the time Patient B goes in to see his doctor, he is all smiles.
Why a Massage Chair for Your Business?
Maybe the reason you're looking into a massage chair for business is you want your employees to feel more relaxed and stress-free. If so, you wouldn't be the first business to make this move.
According to the Mayo Clinic, massage has many benefits including stress reduction, anxiety relief, and more.
This article by Forbes goes into depth regarding additional benefits and studies showing why and how massage can be good for employees. Potential benefits include increased creativity and production, among others.
Massage Chair Features
Now we'll go into some of the available massage chair features that you may not be aware of.
heated massage rollers
2D, 3D or 4D massage rollers
full body airbag massage
foot massage rollers
zero gravity positioning
space saving technology
As you can see, massage chairs nowadays can have an impressive amount of features and benefits which help explain the surging popularity of these chairs.
Conclusion
It doesn't really matter if you own a spa, are a chiropractor, are a dentist, sell tires or any other type of business with a waiting area, you can potentially benefit by adding massage chairs to your money-making, customer-winning arsenal as discussed in our massage chair buyers guide.
While we cannot guarantee you increased revenue, happier employees, or more relaxed customers, it certainly wouldn't hurt to consider bringing massage chairs to your business.
Still have questions? We would love to talk to you about the best massage chairs for business use. Give us a call at 800-566-2798 or talk to one of our experts via Live Chat.